Janine and Cary's
Wedding
August 17, 2001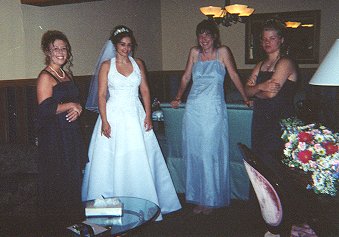 Christina, Janine, Dawn and me...
in the bridal room before the wedding.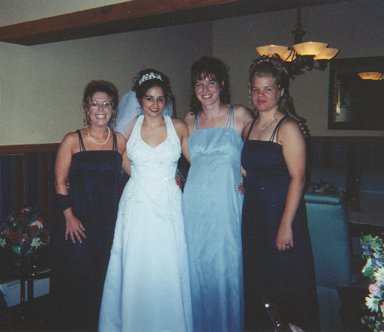 All of us again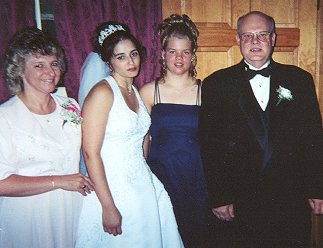 Before the wedding...and I'm so glad
Janine was such a happy bride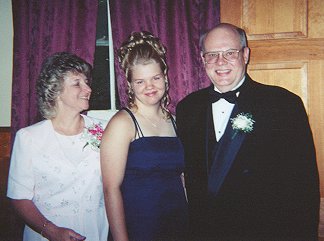 I wasn't smiling willingly, believe
me, it was the wine.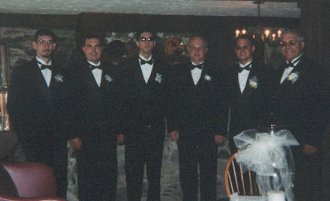 "The Guys"
Left to Right: Matt, Brian, Nicky,
my dad, Cary and Nick
(they look like they're lining up for mugshots)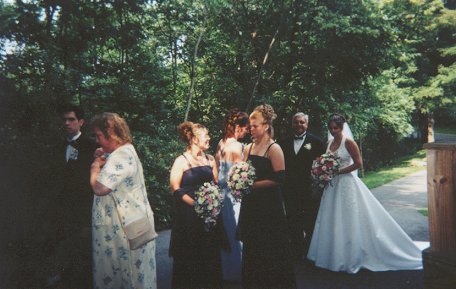 The bridal party in line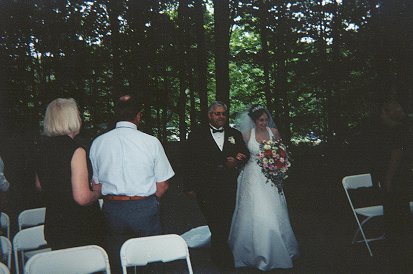 Janine walking up the aisle with her
nervous father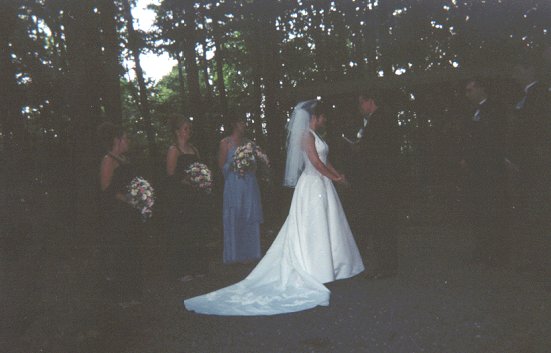 Dark picture, but you can get the basic point...

The Reception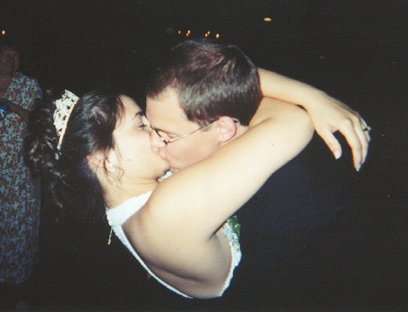 Come up for some air you two.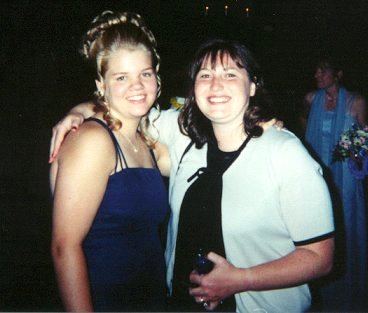 Me and Laurie, the best man's wife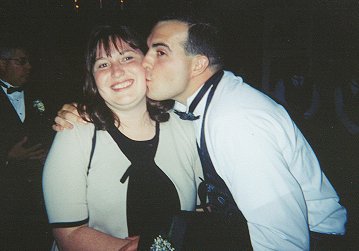 Brian, the best man...and Laurie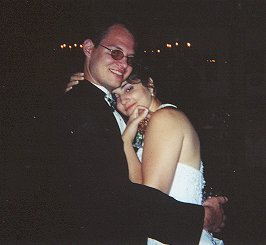 Hug those wine glasses!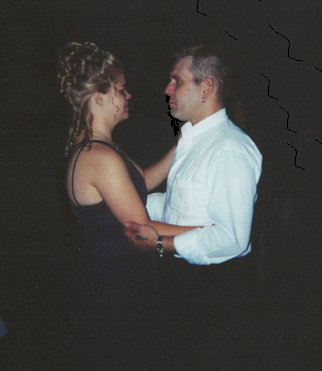 Me and my John, I love this picture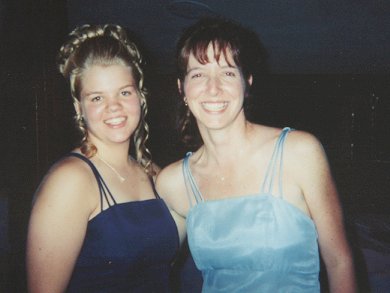 Me and Dawn, the maid of honor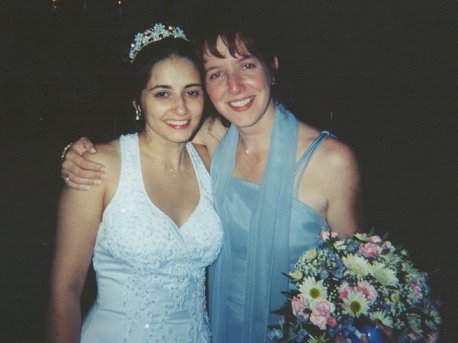 Janine and Dawn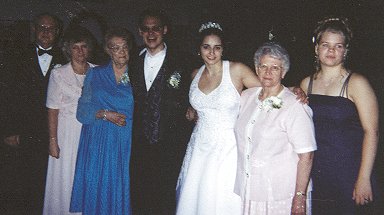 A sorry excuse for a family shot...
Notice that after a few drinks, I just
stop looking at the camera altogether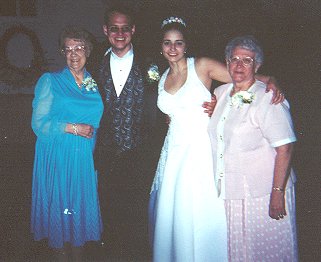 (another bad pic)
Cary and Janine with our Grandmas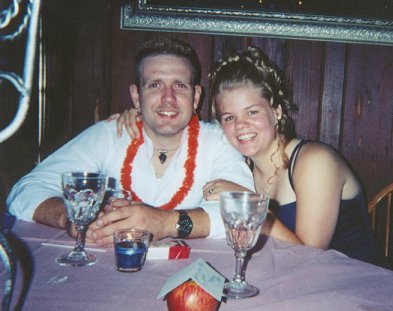 Here's me and my sweetie John again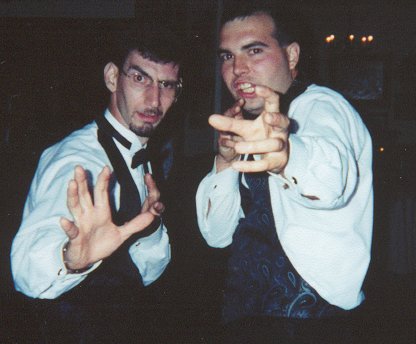 Matt and Brian doing kung-fu
This is what happens to them after a few
JD and cokes...enough said.
They seriously believe that lazers
can come out of their eyes...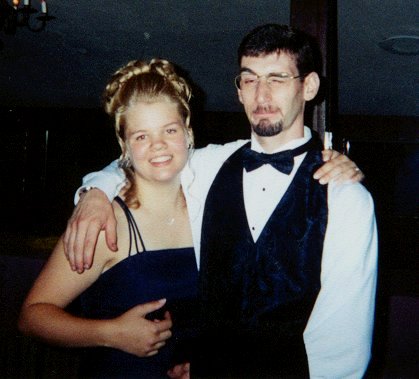 Me and Matt, he was the usher that I was in
line with...too bad he's makin a face in this pic.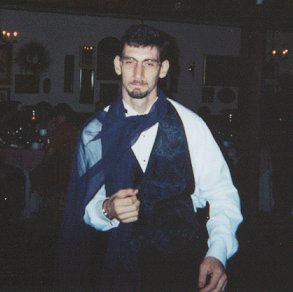 Matt dancing to "Gettin Jiggy Wit
It" with the scarf from my dress.